***CONTACT US WITH MEASUREMENTS FOR OUR LATEST INVENTORY!   WE ALWAYS HAVE MORE THAN IS SHOWN HERE!
WEBSITE IS NOT ALWAYS UP TO DATE.***
859 552 5983/[email protected]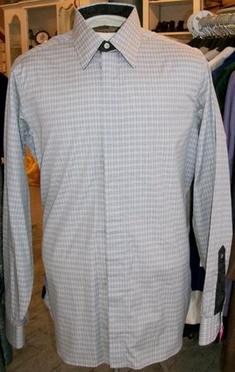 NEW DeRegnaucourt Grey, Black And White Plaid Men's Shirt

$200


Item #21428
Shirt is new straight from DeRegnaucourt.  Has black and charcoal paisley sleeve detail (see picture for close up).
Chest: 47"
Waist: 40 1/2"
Sleeve: 26 7/8"
Neck: 16 1/4"