***CONTACT US WITH MEASUREMENTS FOR OUR LATEST INVENTORY! 
WEBSITE IS NOT ALWAYS UP TO DATE.***
859 552 5983/[email protected]
Becker Bros. Dark Slate Blue Show Jods

$100

Item #34482
Jods have suede knee patches and intentional spur holes and fabric has nice sheen.   There is also a second set of spur holes that has been sewn closed.  One bell has nick to fabric (see photo).   There are a few minor nicks down legs where seams were let out.
Waist: 26" plus 2 1/2"
Inseam: 33 1/4" no let out
Seat: 35 1/2"
Thigh: 20"
Calf: 13"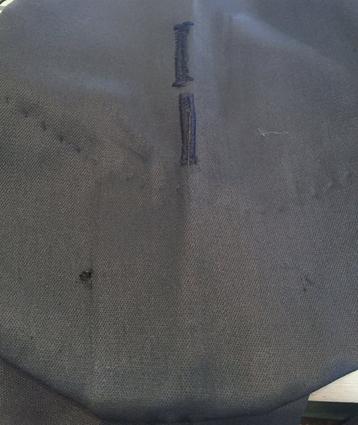 DeRegnaucourt Brown Show Jods

$625

Item #32422
Jods look new and are part of the  DeRegnaucourt apparel upgrade program.  They are a lighter, warm brown with suede patches that start at crotch (not on seat) and intentional spur holes.
Waist: 32 1/2" plus 3"
Inseam: 32 1/2" plus 3"
Seat: 37"
Thigh: 20"
Calf: 12 3/4"