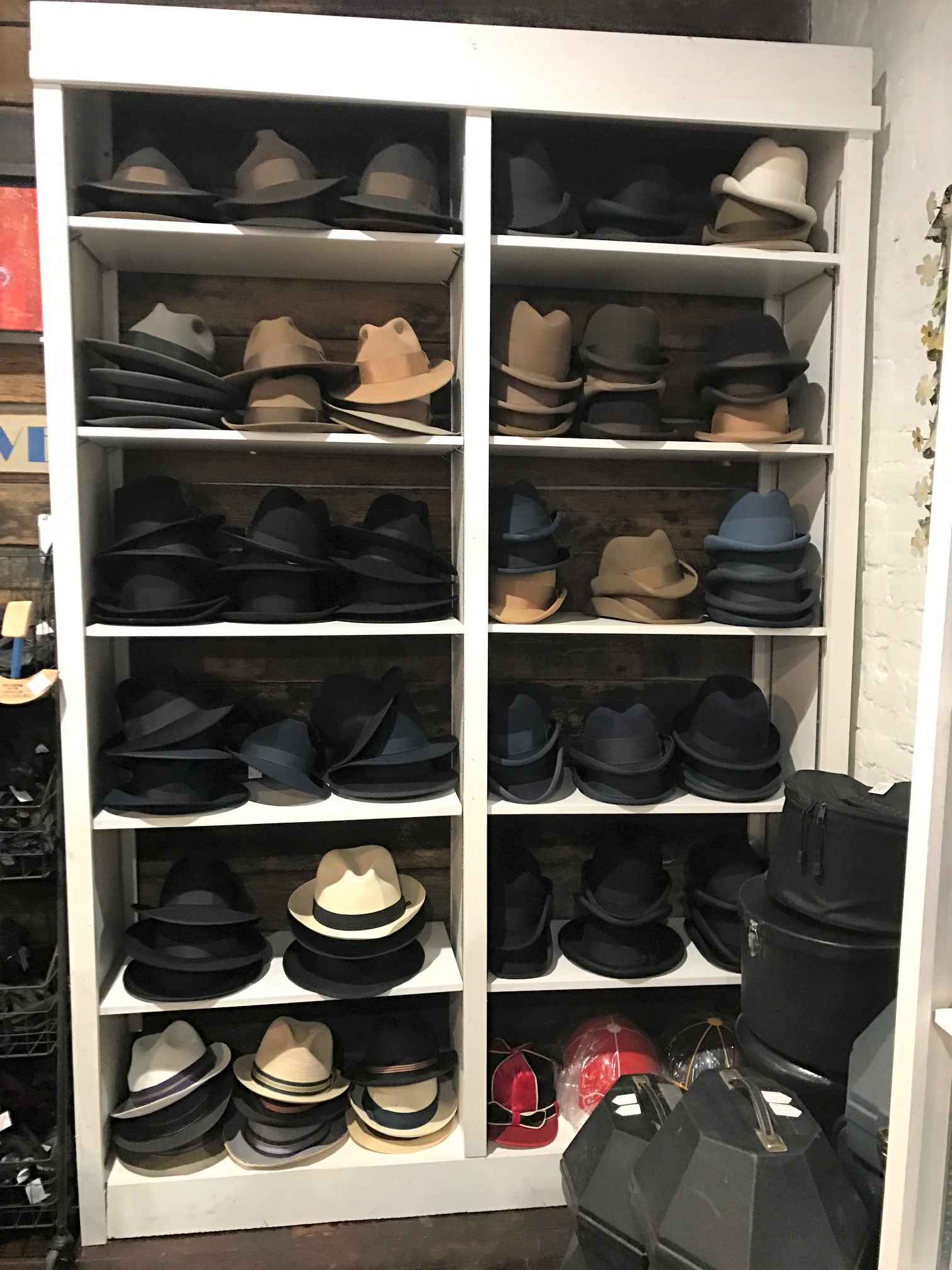 Hats are priced based on quality, age and condition.  Flaws may not be listed.  If you have a question about a certain hat, contact us at hmarchia@aol.com or 859 552 5983.  
***CONTACT US FOR OUR LATEST INVENTORY!   WE ALWAYS HAVE MORE THAN IS SHOWN HERE!
WEBSITE IS NOT ALWAYS UP TO DATE.***
859 552 5983/hmarchia@aol.com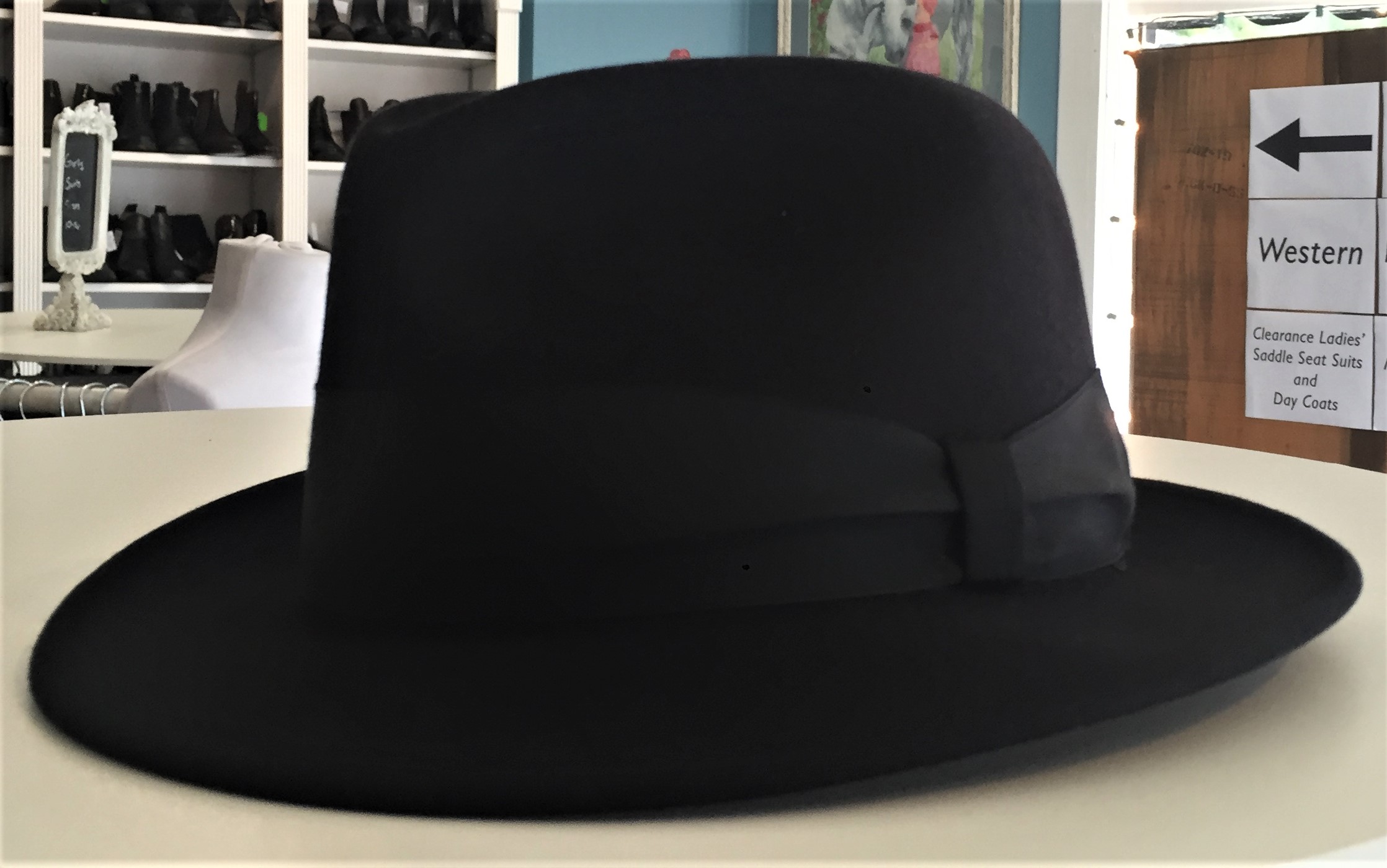 National Bridle Show "Thoroughbred" Black Snap Brim
Size 7
Item #45916
$50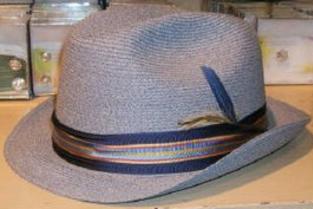 National Bridle Shop Grey Straw Hat Size 7 3/8

$50
Item #2653
Ribbon is a tad rumpled in front.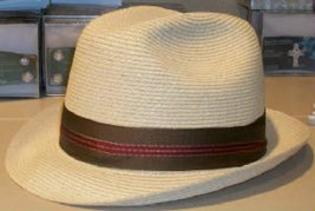 Warmser Straw Hat Size 7

$50
Item #1770
Becker Brothers Black Snap Brim
Size 6 7/8
$85
Item #29895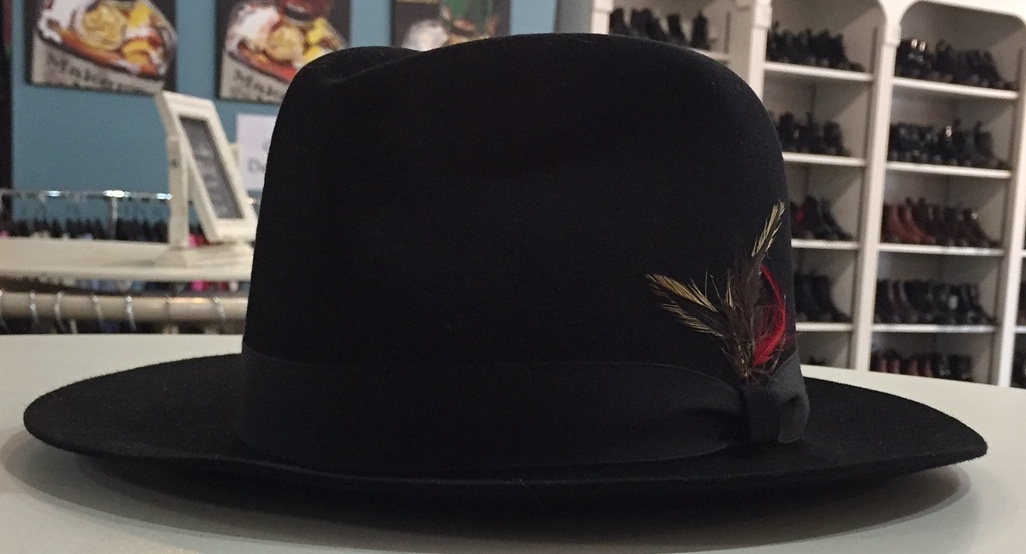 NEW Le Cheval Black Snap Brim
Size 6 7/8
$50
Item #44908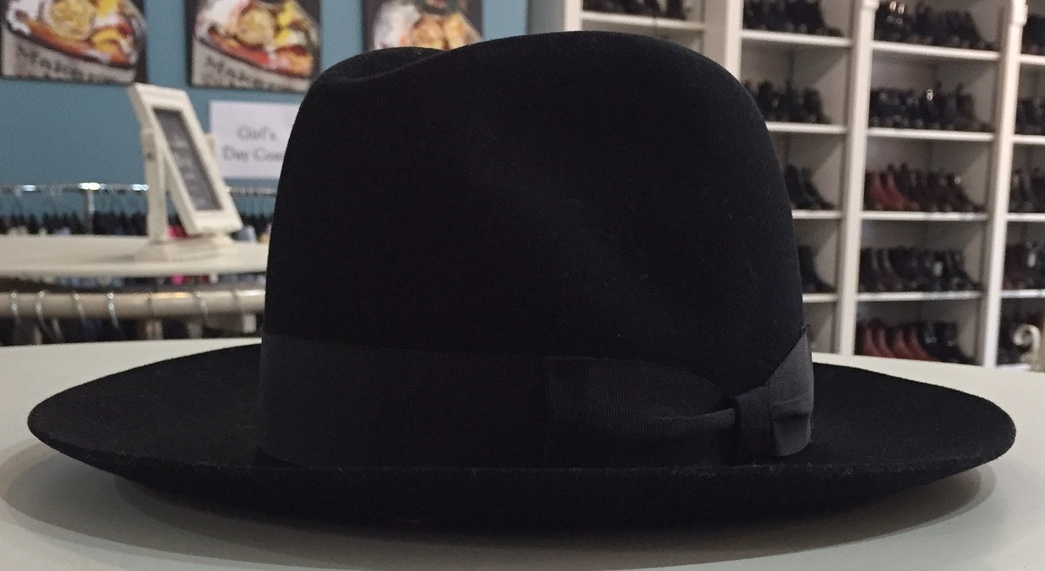 Dobbs Black Snap Brim
Size 6 3/4
$85
Item #17989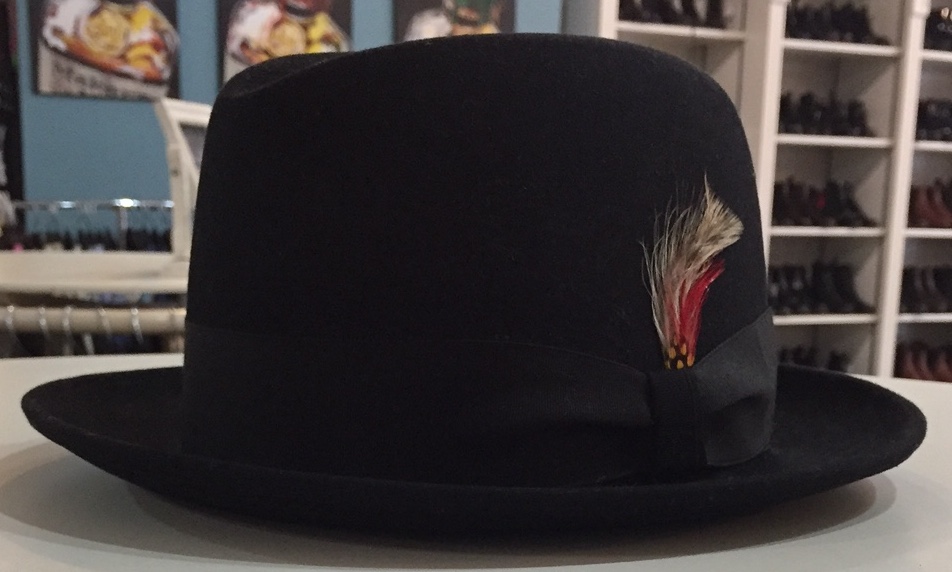 NEW Le Cheval Black Snap Brim
Size 6 7/8

$50
Item #44909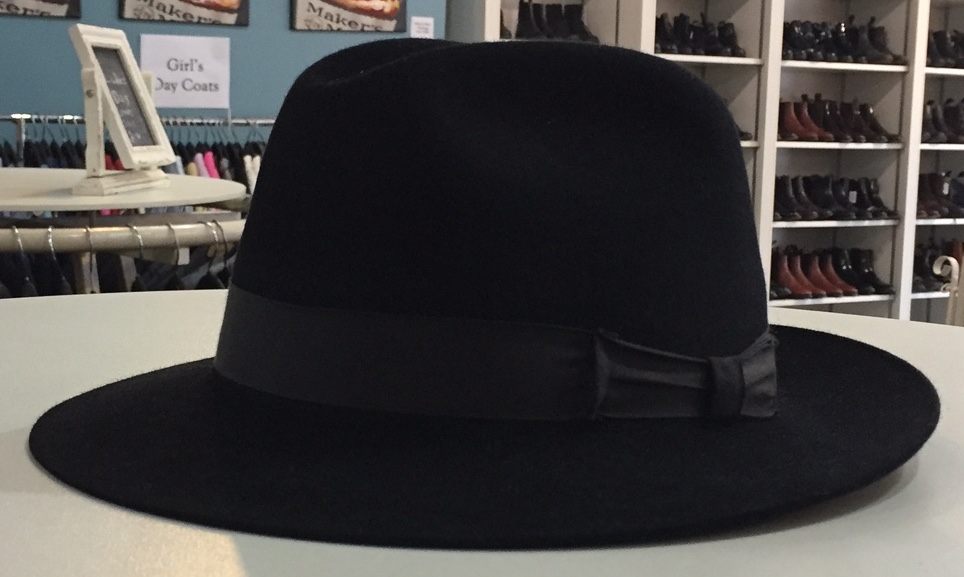 Bailey Black Snap Brim
Size 6 7/8
$50
Item #12615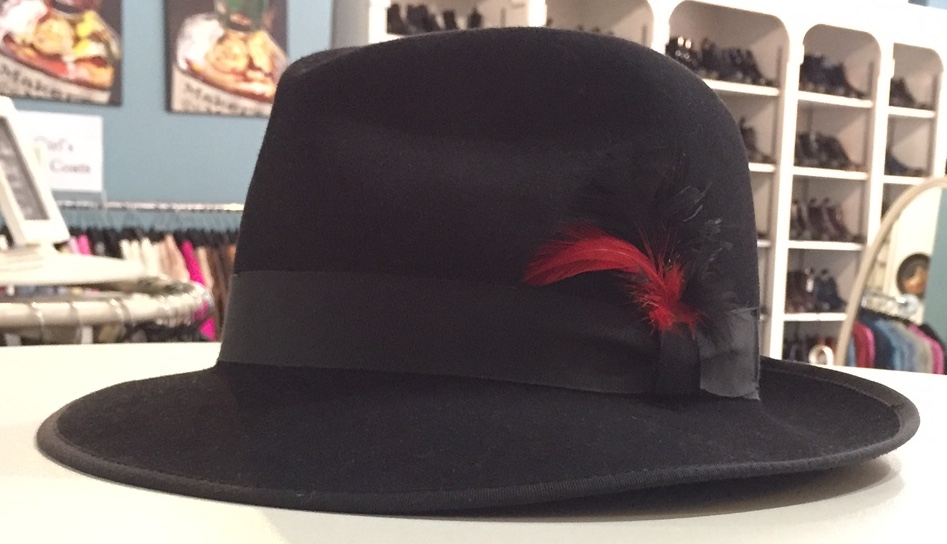 Becker Bros. Black Snap Brim
Size 6 7/8
$95
Item #35950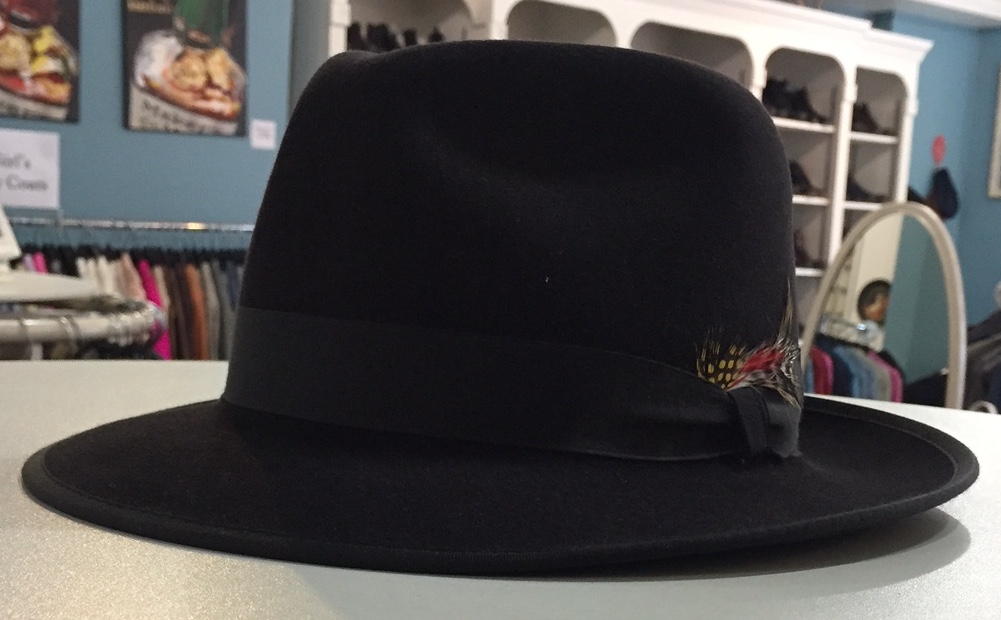 Carl Meyers Black Snap Brim
Size 6 7/8
$50
Item #37093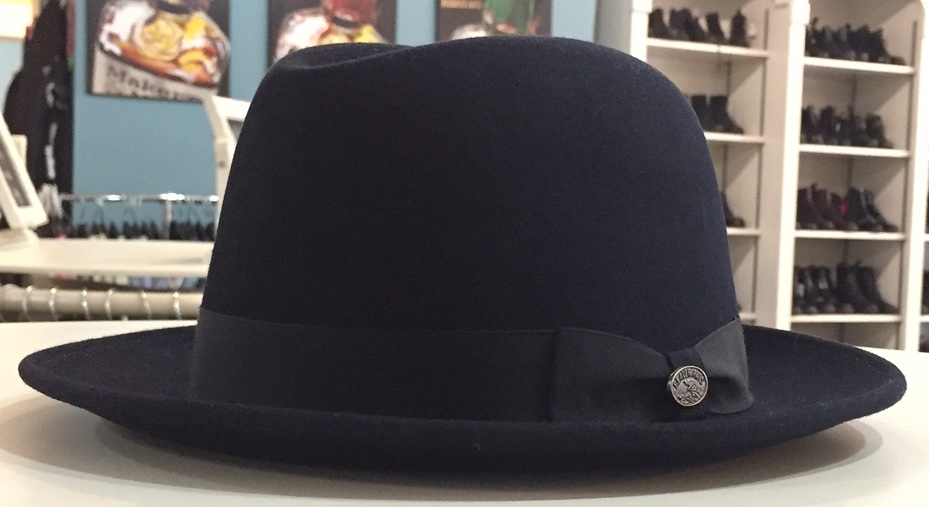 NEW Hartmeyer Navy Snap Brim
Size 6 3/4
$125
Item #32364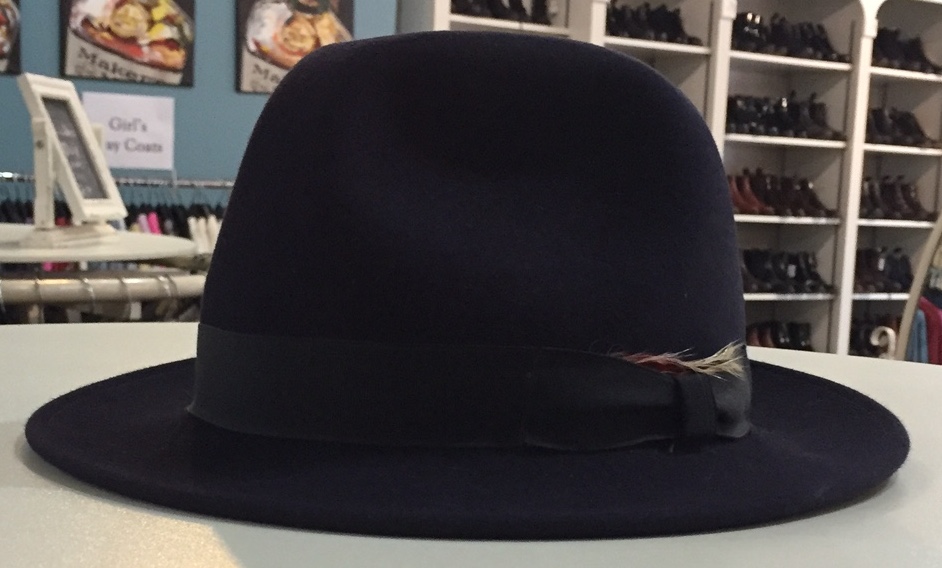 Hartmeyer Navy Snap Brim
Size 6 1/2

$50
Item #43478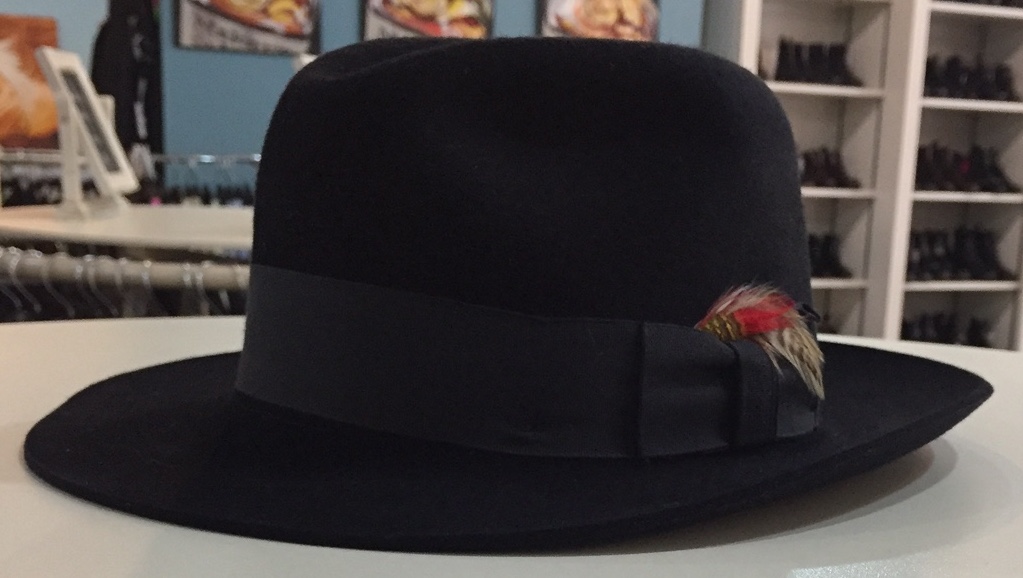 Stetson Dark Navy Snap Brim
Size 7
$40
Item #37378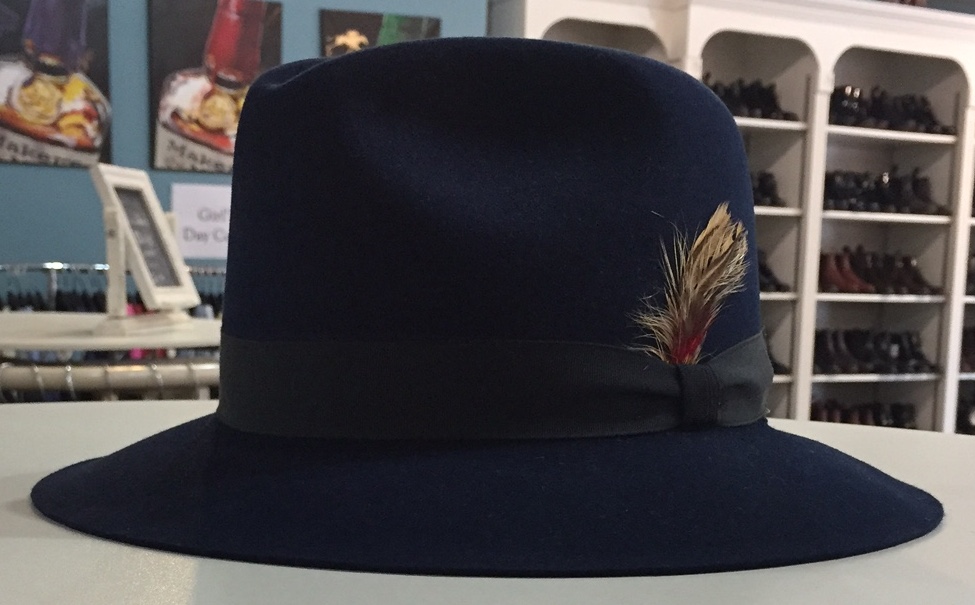 NEW Le Cheval Navy Snap Brim
Size 6 7/8
$75
Item #44905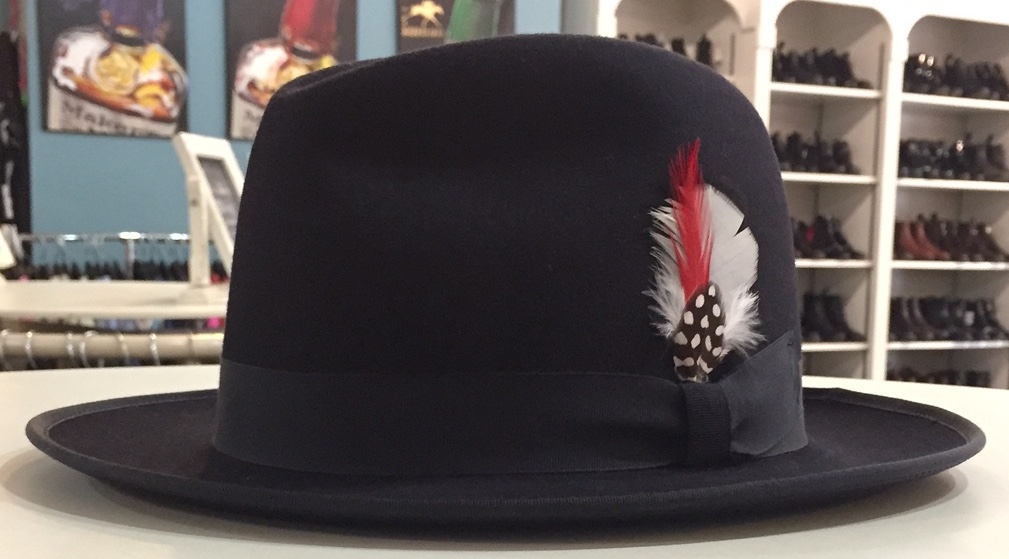 Becker Bros. Dark Navy Snap Brim
Size 6 7/8
$95
Item #42932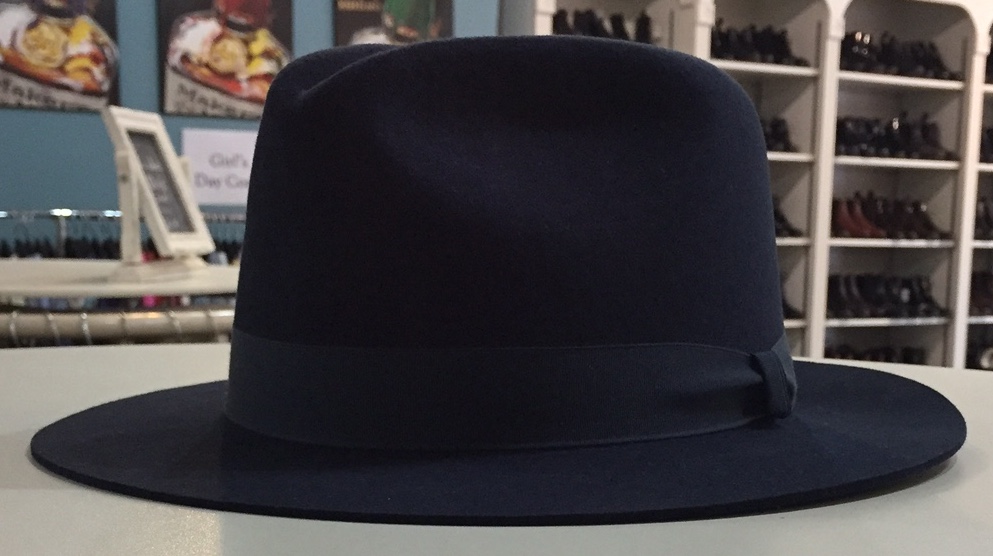 NEW Le Cheval Navy Snap Brim
Size 7
$75
Item #44906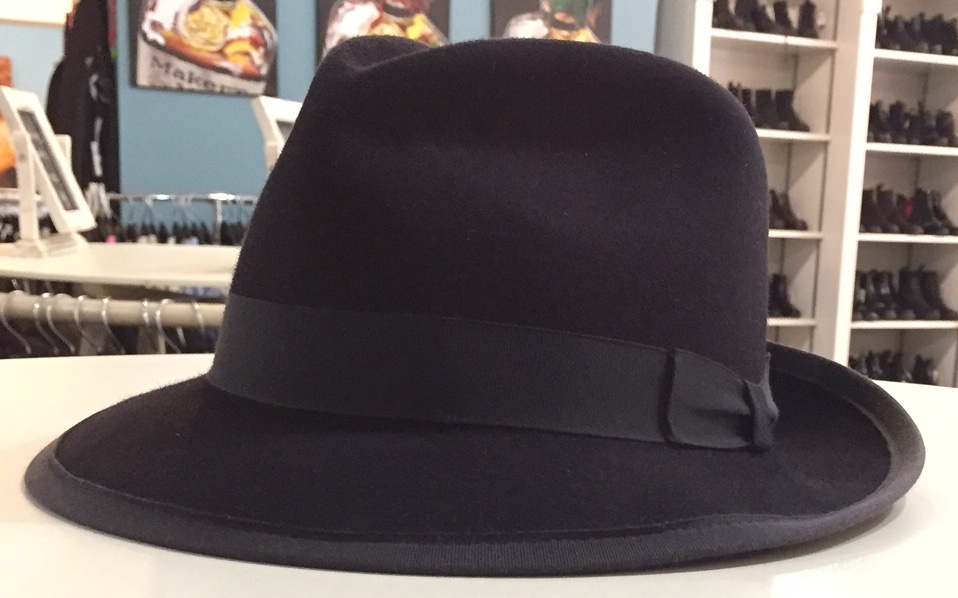 DeRegnaucourt Dark Navy Snap Brim
Size 7
$85
Item #38272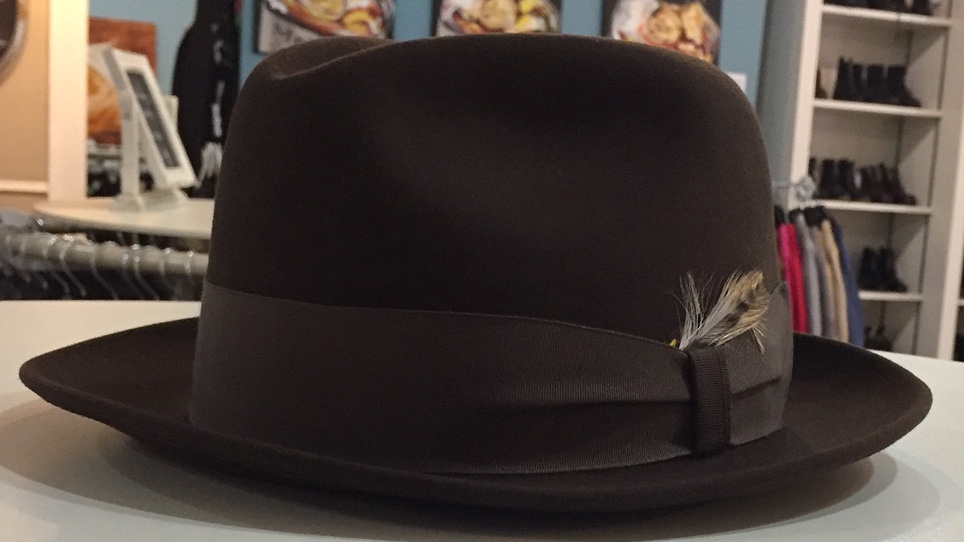 NEW DeRegnaucourt Dark Navy Snap Brim
Size 7 1/8

$125
Item #32363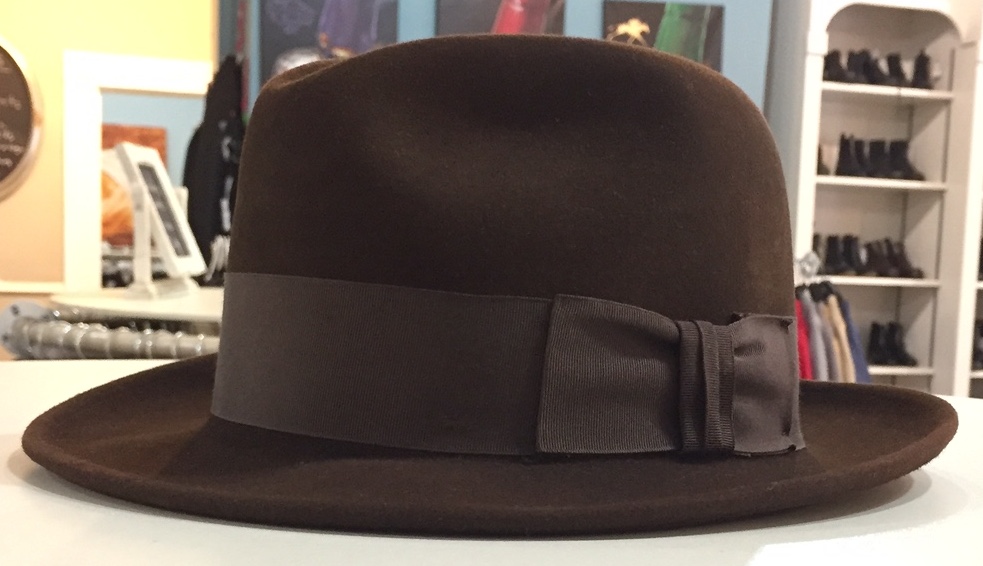 Dobbs Brown Snap Brim
Size 7
$40
Item #28403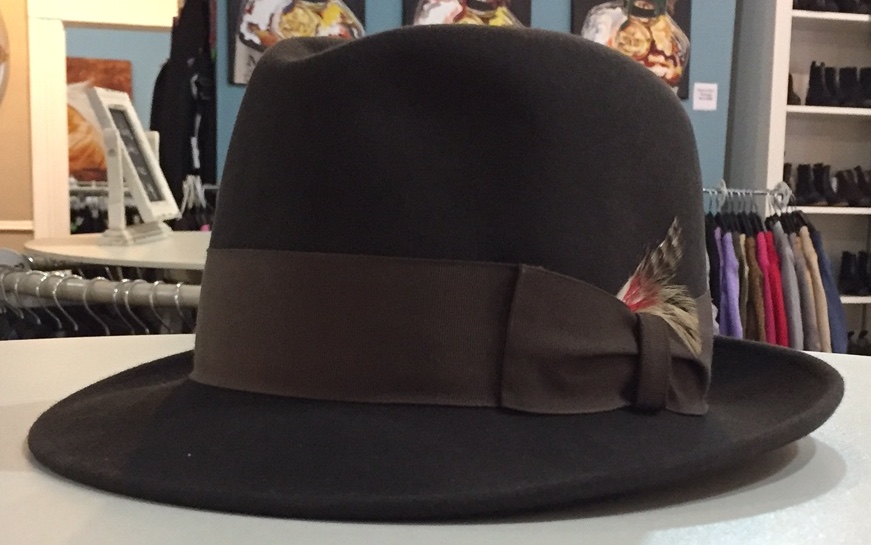 The Hat Lady Char-Brown Snap Brim
Size 6 5/8
$95
Item #23589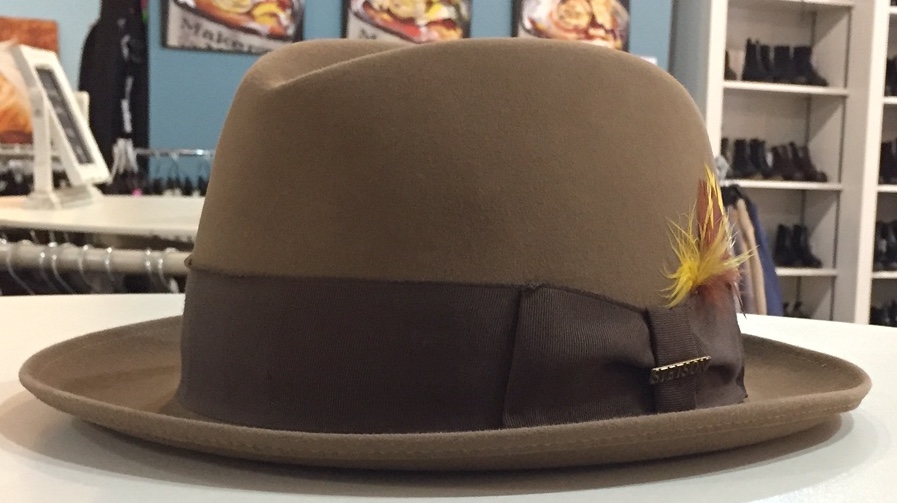 Stetson Tan Snap Brim with Brown Ribbon
Size 7
$50
Item #24544
Stetson Tan Snap Brim with Navy Ribbon
Size 7
$50
Item #24542
Reed Hill Camel Snap Brim
Size 6 7/8
$50
Item #31128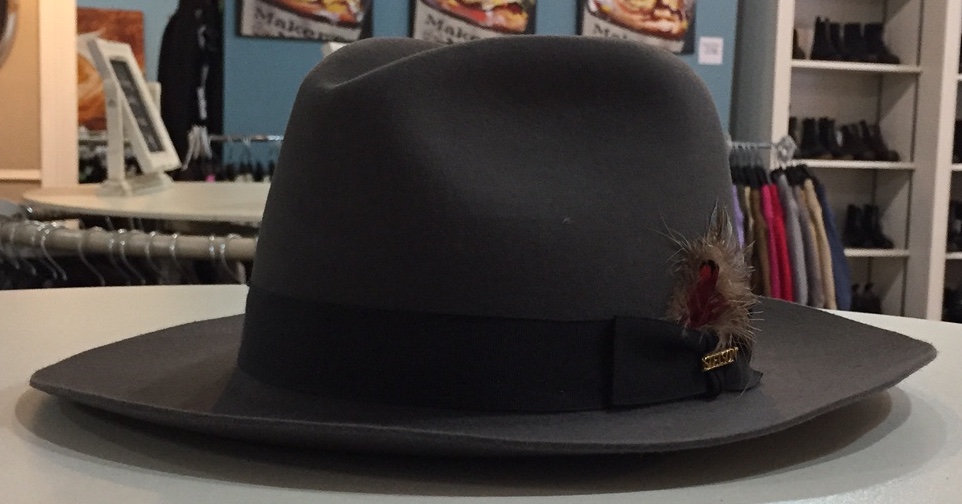 NEW Stetson Grey Snap Brim with Black Ribbon
Size 6 7/8
$75
Item #24539
Stacy Adams Grey Snap Brim with Black Ribbon

Marked Size XXL
$55
Item #37956
NEW Le Cheval Grey Snap Brim with Black Ribbon
Size 7

$50
Item #44904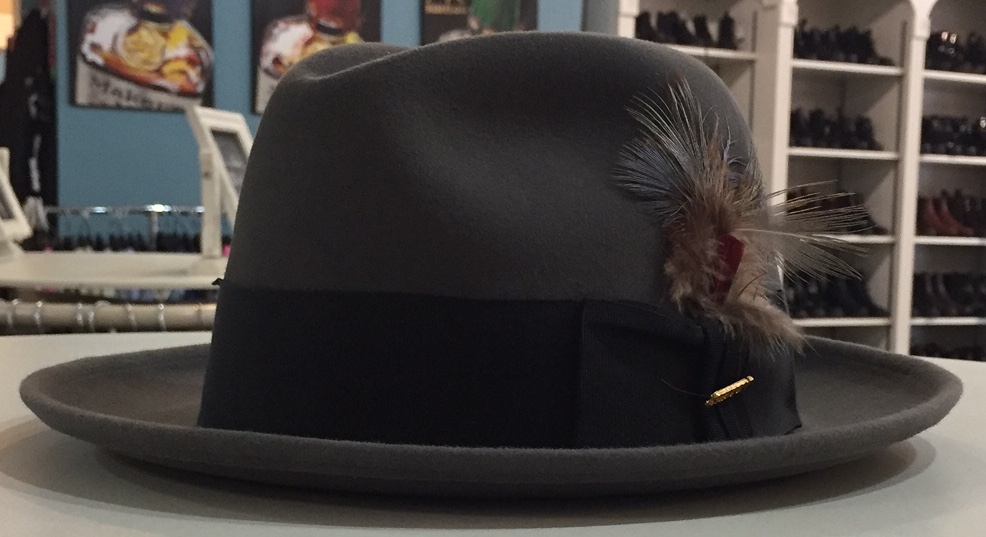 NEW Stetson Grey Snap Brim with Black Ribbon
Size 7
$75
Item #24543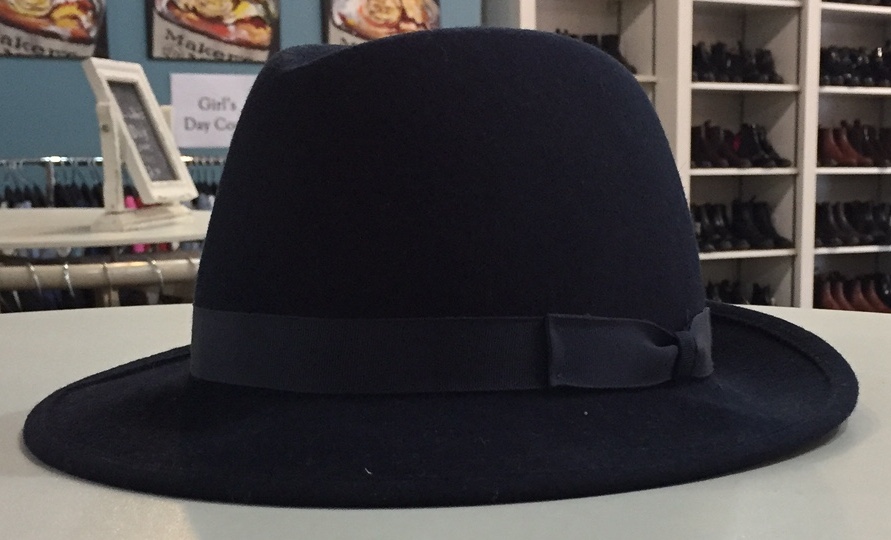 Navy Snap Brim
$20
Item #45214