***CONTACT US WITH MEASUREMENTS FOR OUR LATEST INVENTORY!   WE ALWAYS HAVE MORE THAN IS SHOWN HERE!
WEBSITE IS NOT ALWAYS UP TO DATE.***
859 552 5983/hmarchia@aol.com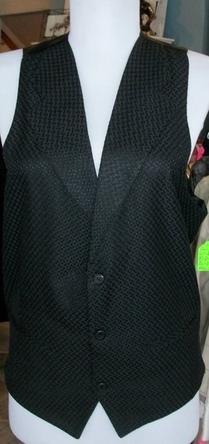 Carl Meyers Black Squares Men's Formal Vest

$125


Item #22752
Does not have bow tie.
Chest: 36"
Waist: 32 1/2"
Front Length: 24 1/2"
Back Length: 24"